Nowadays, the application system in Microsoft Office, including Word, Excel, PowerPoint… has become a crucial part in all business operations. Along with developments in technology, Microsoft has also started to apply AI in the newest update of Microsoft Teams, in order to optimize work efficiency and build a comprehensive functional center for teamwork.
According to Neowin, there is no quite any office software set that can surpass Microsoft, at least in the near future. Microsoft also shared that: currently there over 13 million people using Teams on a daily basis, and over 19 million using it on a weekly basis. Teams is currently available in 181 countries, supports 53 languages, and not only improves efficiency in teamwork, but also save time.
The following article will detail all there is to know and in the newest update of Microsoft Teams.
All in one space
In the new version, Microsoft Teams now allows up to 5,000 online users in one team. The ability to quickly open simultaneously various file formats in Word, Excel, PowerPoint… also enables users to easily view and select before deciding to download, saving them plenty of time.
At the same time, Teams is held in high regards due to its compatibility with third-party applications, assisting connections between businesses. Policy packages of Teams also support business managers to apply their preset policies to Teams' functions, like messaging and calling, and limit access from employees depending on their positions in the organization.
As a harmonious combination between two most popular online working platforms among FPTers: Workplace and Skype, Microsoft Teams now can bring all necessary members, conversations, contents, and tools into one space, so that works can solved more excellently, easily, and effectively.
A comprehensive toolkit with AI
The new Teams can support up to 250 people in teleconference at the same with highspeed connection and HD quality. Aside from must-have functions like recording, note, meeting, Microsoft also perfect their toolkit with AI.
Live transcript – Meetings' contents can be transcribed live on Teams during the meetings. After ending, Teams will automatically load the transcript file to cloud, so that absent members can catch up with discussion done in missed meetings.
Inline message translation – Before, Teams had announced a translation feature for posts in channels and chats. Now, with AI, the feature has been optimized in this new version. With it, language barriers can be erased, even via live calls.
Background blur on video – The new background blur feature permits meeting members to only focus on the individuals, and not what's behind them. The feature will be further developed in the near future, to have users decorate their own backgrounds before meetings.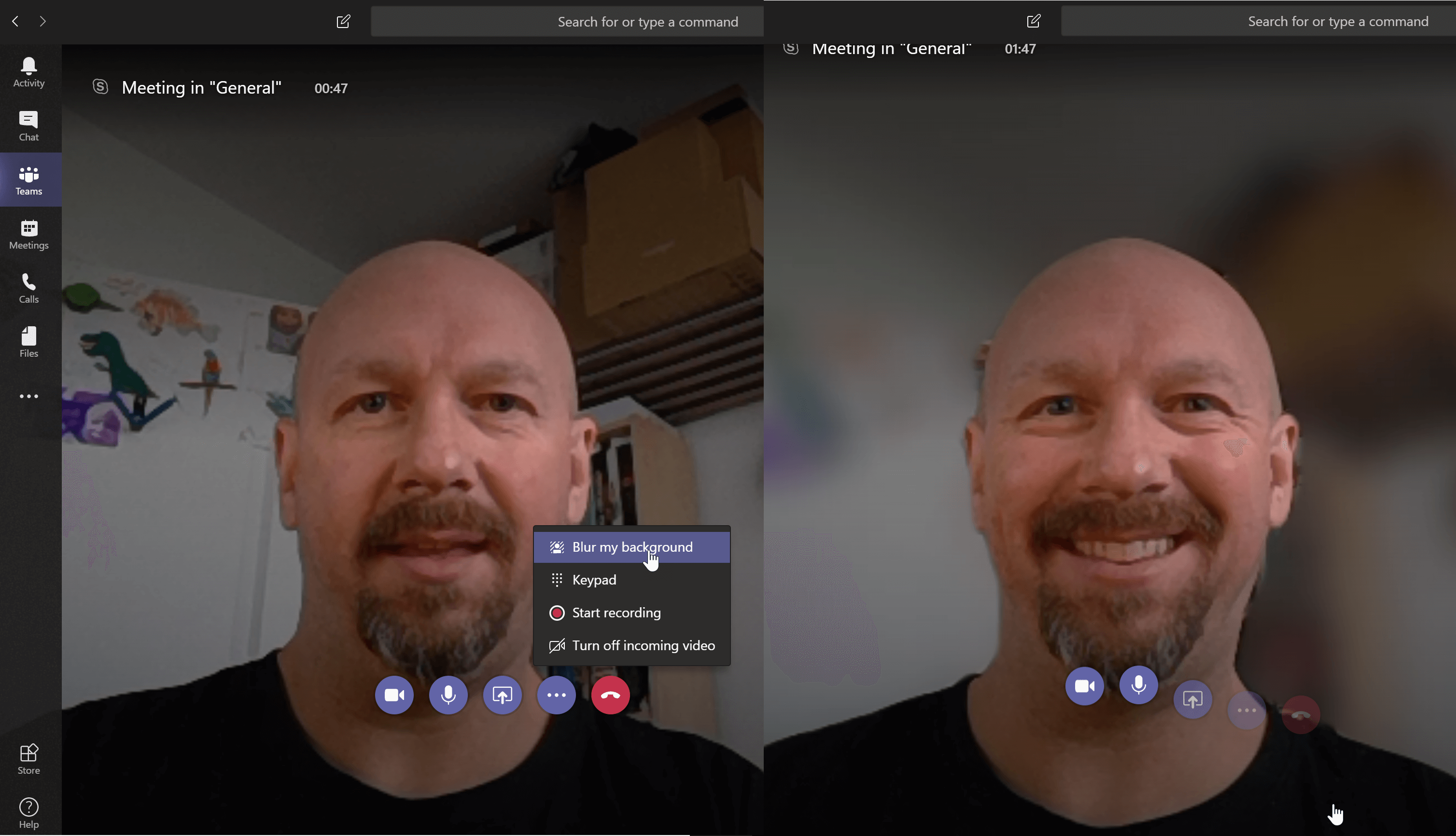 In-call sharing – Members can share live videos, images, or screens from their mobile devices or computers.
Event – Teams now allows livestream, for live broadcasting and sharing with all members in a team. This also enable event sharing to guests outside the organization and those non-users of Teams.
According to Microsoft, Office 365 includes full installed Office applications, with newest versions of Word, Excel, PowerPoint, and Outlook. These applications will continue to improve with team, via monthly updates. Most importantly, Office 365 is connected to cloud, and therefore users can access their contents from any devices, or co-author with anyone in real-time (whether they purchase Office or not). Via AI power, Office 365 also help users to create contents without needing too much effort.
Office 365 is a line of subscription services offered by Microsoft, providing cloud-based use of the Microsoft software, including: Microsoft Office software suite and hosted products for business environments, such as Exchange Server, SharePoint Server, and Lync Server.

Microsoft Teams is a platform that combines persistent workplace chat, video meetings, notes, and file storage. The service in integrated with companies' Office 365 subscription plans, and include Microsoft Office and Skype, as well as expansion features integrable with non-Microsoft products.
How is AI applied?
In the most basic sense, it is simple taking advantage of AI tools integrated in Office 365. In particular, PowerPoint can provide design tips based on user activities, while Word can use AI to suggest meanings, alternative phrases, as well as spelling, grammar, and punctuation checks. Another feature called  Acronyms can even decode shortened phrases and abbreviations related to specific organizations. This is done via analysis of internal emails and documents to understand special language usage, as well as provide automatic translation.
Microsoft's AI Research center had acquired various remarkable achievements, including the most honorable prize in image recognition from the ImageNet challenge. This system can identify objects in still images as well as in videos with accuracy similar to or even surpassing humans. Furthermore, Microsoft is also the first company to attain machine ability to transcribe conversations in high accuracy. In early 2018, the firm had reached even further with its researchers' application of AI in reading texts and answering questions regarding respective contents, with results equivalent to those of human.
FPT had officially deployed Microsoft Office 365 in place of the old software package since February 2017. Such usage of cloud technology is one step of FPT in its digital transformation journey to become a pioneer of the 4th industrial revolution.
Thao My
Related posts: