"Taking a Made-by-FPT product like FPT.SPro to the next level will no longer be out of our reach as it's already close at hand," said Nguyen Tien Dung – Vice President of FPT IS's Strategic Clients department. 
Speaking of FPT IS's major projects on digital transformation in 2021, all of the System's members will think of Vietnam Electricity Group – EVN. Determined to make a comprehensive digital transformation, at the end of May, Northern Power Corporation (EVN NPC) and Hanoi Power Corporation became the two newest units signing the contracts to implement FPT.SPro, which is valued at 30 billion dongs in total. This is a spectacular "double" that helps FPT IS set a record for the most valuable contract ever for FPT.SPro, especially with a state-owned business.
This is the "sweet fruit" of FPT IS's hardworking and efficient Strategic Clients department – FSB.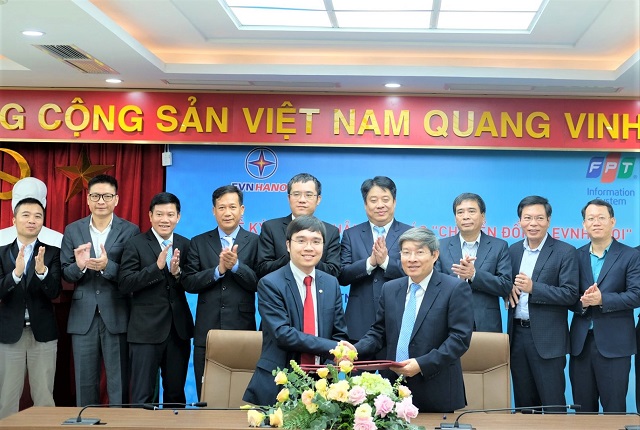 "Pitching" for Made-by-FPT Product
FPT.SPro is one of the outstanding "Made-by-FPT" products, with superior features that FSB has researched for strategic clients. However, in the first place, the idea was to focus on SMEs to take advantage of FPT IS's capacity and experience in building, implementing and improving operational processes to meet international standards such as ISO, BPMN, etc. Therefore, the successful FPT.SPro project with a large state-owned enterprise like Northern Power Corporation is the first major achievement of the team after 2 years of pursuing making digital transformation for clients. 
"FPT.SPro has been accelerated in recent years, now it's time to bring it to the market as fast and as strongly as possible, so this project plays a very important role," Mr.Nguyen Tien Dung noted.
Right at the beginning of the first year Covid-19 broke out, Mr.Dung and his partners had brought FPT.SPro to EVN and convinced this difficult client of superior features of this digital transformation product for internal operations. Exceeding their expectation, EVN was "excited and convinced" about FPT.SPro's features to build a paperless internal process and help to optimize business operations.
As the consultation on the product with managers in Northern Power Corporation went deeper, both teams increasingly had more things in common. "Providing clients with a solution that makes them satisfied brings me the best feeling, it shows that this is really a win-win project when both sides get what they want," shared the Vice President of Strategic Clients department.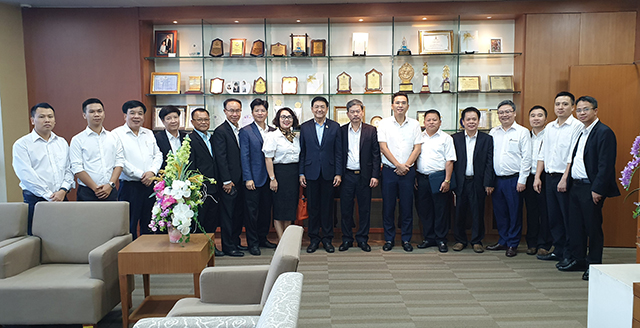 The challenging problem of operation in the Electricity Industry
Convincing clients to use the product is difficult, but doing research on their operations to create the most appropriate digital transformation solution is even more struggling. "The biggest challenge the team had to face was that no one had enough knowledge about the electricity industry and its profession. So it was really tough for 10 team members to digitalize processes in this special industry," recalled Nguyen Thi Thanh Van – FBS Software Solution Consultant.
Northern Power Corporation is a large enterprise, which has a production and business scale across 27 provinces with 600 units and nearly 10.000 employees. Therefore, their managing and operational process have many special things in their volume and characteristics. It is the most challenging and time-consuming period when coordinating and connecting with all departments of EVN NPC, in order to listen to their problems in daily work. However, the entire survey process for EVN NPC was always associated with "FPT Digital Kaizen methodology, discovering "pain point", or in other words, opportunities to improve each stage.
To solve this problem, both FPT IS team and EVN NPC team had to closely collaborate for a long time, with many seminars and meetings to help EVN NPC's managers and departments understand the roadmap and benefits after digitalizing processes.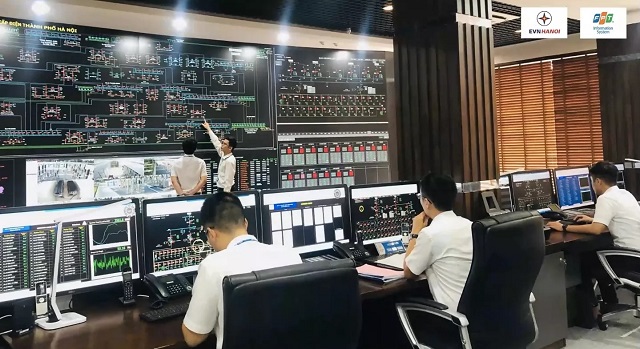 "During the survey, the process related to managing operation of power grids is the most challenging one. With no experience in operating power grids and the difficulty in finding an expert, we only can learn from our client and find a way to turn special problems in the electricity industry into general business management problems," analyzed Mr.Nguyen Duc Chinh – a project officer.
Covid can't block all ways
Besides, the Covid-19 pandemic in 2020 made it so difficult for the team to meet their client face to face. But Tran Ngoc Linh and his partners never faltered and created a professional and flexible online workflow.
From scheduling to work with many departments/units of EVN NPC online to sending survey results and minutes through emails, or assigning each part of the team to directly meet each department/unit when the pandemic was temporarily "soothed". After all, when each part of the team determined the final result, the entire team met and came up with options, solutions, and wrote documents according to the requirements of the Ministry of Information and Communications for investment in IT projects.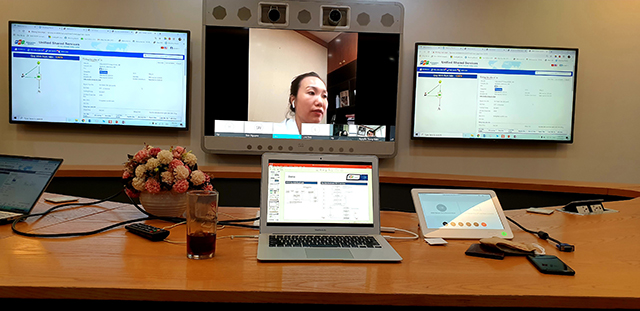 "The consulting team is small but multitasking. One person can be in charge of many stages and work smoothly together, making a very special working beauty during Covid," Mr.Tran Ngoc Linh, Director of FSB Consulting Center.
Keep that up, the team was working day and night to build digitalized processes for nearly a year, meeting the requirements of managers to convince their client. As a result, the contract to implement FPT.SPro for EVN NPC, valued at 22 billion dong, was signed on May 29. FPT IS will provide and deploy FPT.SPro to build software to digitalize operational processes: Technique – Safety, Business – Customer Service, Finance – Accounting for the corporation and electricity companies in the North.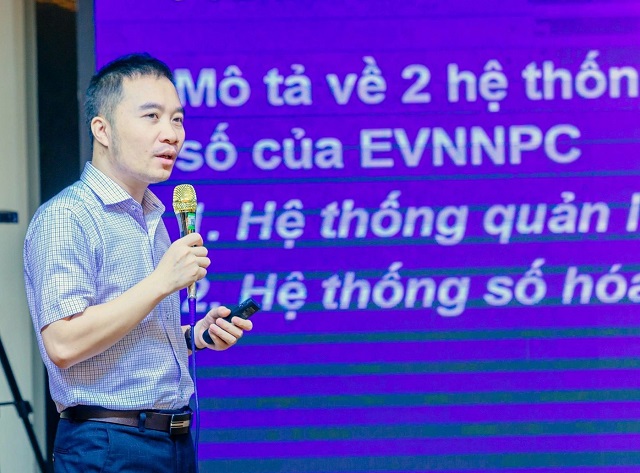 The success of these 2 FPT.SPro projects is not only an important stepping stone to penetrate into the Electricity segment but also an impressive nudge for all businesses in general to have a different point of view about this product.
"When the signing ceremony was carried out successfully, the client's top manager shared with me his hope for the success of this project, and that they will spread about FPT's project to other member companies. I see this as the highest and most sincere recognition of EVN NPC for the team's effort," said Mr.Dung.
FPT.SPro is the first digital transformation product in Vietnam that helps specifically digitalize internal operations to build paperless internal operations, optimize business operation, reduce costs, time, resources and boost productivity.
Ha My
Photo: ĐVCC
Related posts: