Recently, FPT Services has finished building a booking function for repairs and maintenance of products and equipment like computers, phones, accessories… on FPT center's website, in order to support customers in online bookings for repairs.
With this tool, customers will be able to get priority service at scheduled times. This is an act in a series with the plan to achieve a complete and professional system, as well as standardize the service provision process for the customers of FPT Services. With the newly convenient booking function, FPT Services hopes to bring the most satisfactory experience to customers, while also shortening the queue for service at our centers. Our customers can thus save time and arrange their schedules better.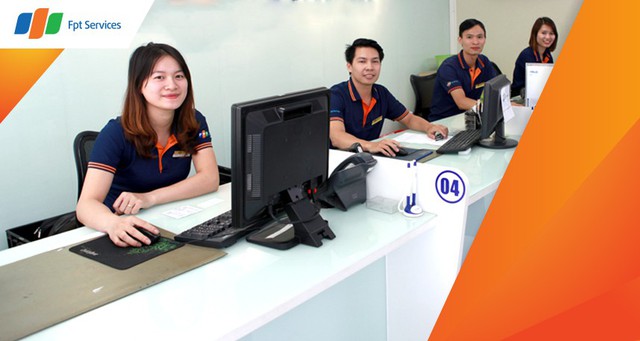 For bookings, customers can go on the website and fill in premade forms with their personal information, product lines that requires = repairs or maintenance and requested service time. The system will then automatically scan the data and provide the customer with the closest location that offers a fitting service. There's also a pop-up notification for successful booking and a confirmation email to the customer can store the information and go to the center according to their scheduled booking. Customers will also have the additional benefit of not having to search for where to go for specific services like replacing batteries, iPhone screens, upgrading SSD… All they need to do is to make an online booking to know the exact location and time.
According to a feedback survey on users of this booking function at FPT Services' website, the tool is easy to use, convenient, and give accurate suggestions for service locations.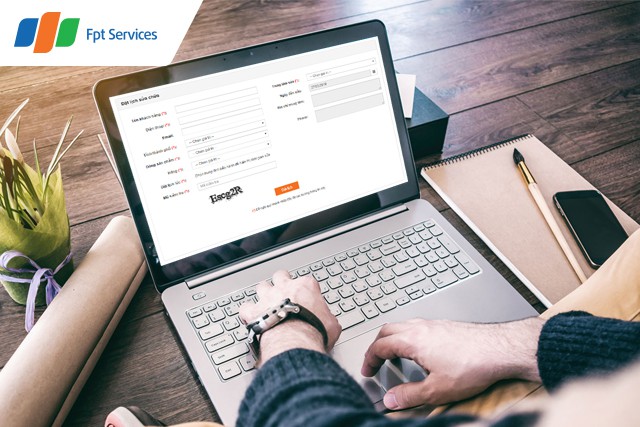 Before, the center had also built a successful website online searching tool, which allows all customers to come for IT services at FPT Services centers throughout the nation. They can also proactively track their appliances' conditions during repairs and maintenance at the centers.
The head of FPT Services – Mr. Doan Duy Lam shared: "In order to complete the online booking tool, our IT and marketing team had done meticulous researches on customer demand and behavior throughout an adequate period of time for the most suitable and possible databases. This is not only a simple and user-friendly tool but also paves the way for the 4.0 trend – to modernize for smarter services. FPT Services will continue to improve itself for the satisfaction of customers, and for a more and more professional procedure".
Some services are specific and familiar to FPT Services' customers such as repair and provide phone as well as laptop and PC accessories, UPS, printers, IT leasing… Battery replacement includes official iPhone and Macbook batteries; there are also services for phone shell, laptop screen, and keyboard replacement, SSP upgrade, Windows installation assistance, laptop cleaning… – all are featured, trusted and quality services at our centers.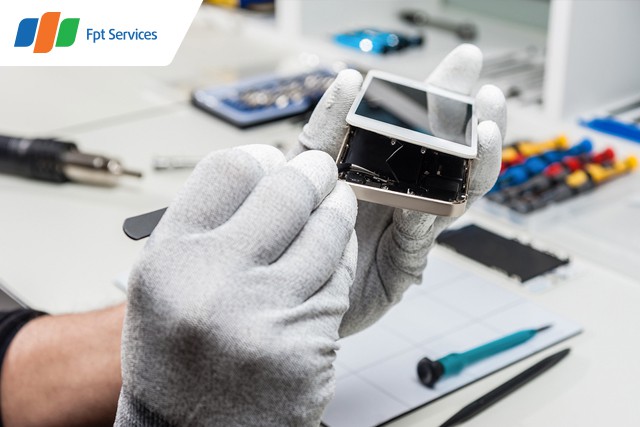 With customer satisfaction at the heart of our operations, FPT Services is the pioneer of providing the community with quality products, as well as continual innovations for the improvement and diversification of services. These efforts are somewhat paid off with various achievements and esteemed awards voted by the customers such as: "Reliable and Quality Product and Services 2015", "Consumer's Trust Business 2016", "Top Vietnamese Businesses for Technological Services", HP Best Support Delivery Service Partner of FY2016, Top 100 Popular Brands of Vietnam 2018,…
With a network of 12 FPT Services centers in 9 districts and city throughout the countries, customers can easily get access to quality and reliable services from FPT.
Collected
Related posts: